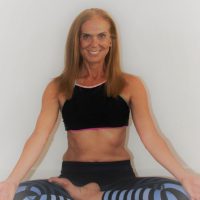 Janet is the new owner of Hot Yoga Princeville. She recieved her Bikram Certification in 2006 in LA. She has been teaching full classes and private sessions in both Kauai and in NYC since 2006. Janet is also a professional mime artist and is author of the book "Yoga of Mime" which offers exercises to balance of physical, mental, emotional and spiritual for awareness and health.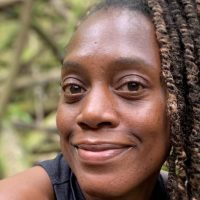 All she wants to do is dance! Before my mother encouraged me to attend formal dance classes. I use to dance everywhere all the time. I found my soul at the Youth Performing Arts High School in Louisville Ky. i.e.(YPAS) We were professionals in training and began touring the world on our Spring Break holidays. I sustained a harsh injury to the back of my left thigh muscle (hamstring). I had several injuries all over the left side of my body but it was a tear to my left MCL that lead to the end of my dance career.
One day with friend's suggestion I took my first Bikram Yoga class in Manhattan.This became my sweet hot haven in a tiny Soho Studio. My injuries were more manageable. I said goodbye to those toxic painkillers.
Nowadays my body is very happy in and out of the hot room. It is such a gift of the universe to be able to share this practice with people everywhere I go. I am constantly intrigued by the super freakish high people to get from their daily hot yoga sessions that this yoga really works. I am excited to share my unique understanding and passion for this practice with my students. I look forward to helping many more yogis discover the healing benefits of this Hot yoga.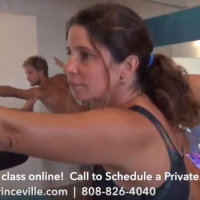 Courtney is a certified Bikram Yoga Instructor teaching on Kauai for 10 years. She loves the hot 26 & 2. She has two beautiful children who experienced the yoga in the hot room for the full 9 months before birth. Courtney teaches an amazingly great class. She is also available for private pregnancy yoga classes.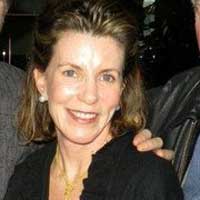 Lynn has been teaching yoga internationally since 1991. Extensive study of Iyengar, Ashtanga and Bikram methods of Hatha Yoga brought Lynn to her first certification from Yogiraj Behramji of Bombay, India. Bikram Choudhury of Calcutta, India taught Lynn through an immersion method of one-on-one teacher/student in the classical tradition.
Lynn introduced the Bikram process to her hometown of Kansas City in the early 1990s and brought it to Hanelai in 1997. Studies of anatomy, physiology and biochemistry of Yoga and its therapeutic effects, combined with her diverse yoga background, contribute to a well-rounded, sensitive teaching style with attention to detail which her students appreciate.
After moving to Kauai, Lynn co-founded Yoga Hanalei in 1999 and opened Princeville Yoga in 2009. Sharing residences in Montana and Kauai, she enjoys reconnecting with the Island yoga community both practicing and teaching.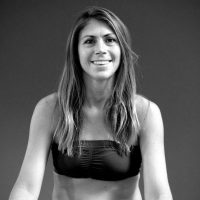 Hot yoga is the healing modality I use as my diagnostic tool to check-in and take and honest look at what is going on inside of me physically, mentally, emotionally and spiritually. It is a process of self-discovery using traditional therapeutic hatha yoga postures.
When I walk into class, the constant is ALWAYS the yoga and the variable is ALWAYS the connection between my body and my mind. The more I practice the more I appreciate the intelligent design of the series and the brilliance of the perfectly placed savasanas between each posture. Savasana holds the light and still ness where we are all one. Savasana births each inspired asana and together with the breath grows the posture into the leading edge of the present moment, within our physical time/space reality. It is absolutely fascinating!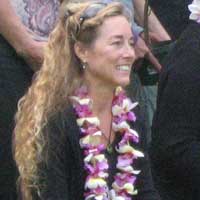 Janet graduated from Bikram Yoga College of India in 2001. Janet is completing her research on the dances, petroglyphs, tattoos and wooden carvings of the early navigators of the Pacific Ocean. Janet is a PADI certified diver and the first person to circumnavigate the island of Kauai in a self contained kayak.
Janet is a G.I.A Graduate Gemologist & Bikram Yoga Instructor in Alaska, Hawaii & Jackson Hole Wyoming.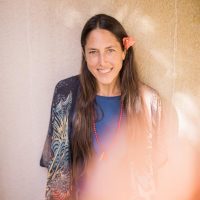 Simplicity Love is a world traveling, jungle living yogini inspired to teach others how to live in a Conscious state of Choice through Freedom Practices she has developed from her inner and outer adventures. Combining her gifts of meditation, devotion, and spiritual study with her love of travel and adventure, Simplicity Love created Yoga on the Verge platform to share with others the tools, methods and philosophy she has honed to live an aware, vibrant and free life. Wherever Simplicity lands her feet; in the Amazon, trekking Mount Everest, a small temple in China, a pilgrimage in India, she brings with her the Spirit of Aloha she learned where she currently resides…on the island of Kaua'i.
Simplicity has been teaching for 21 years and is Yoga Alliance certified E-RYT® 500, RCYT® . She is the founder of Yoga on the Verge and Lead Guide for Spirit Adventure Yogic Retreats with Hale Ohana. She combines Yogic practices with Daoist cultivations. She is also a Daoist who is a 22nd Generation Disciple of Long Men Pai (Dragon Gate sect), Qing Cheng Shan.
Links to our Yoga Friends Around the World